Here's the scoop...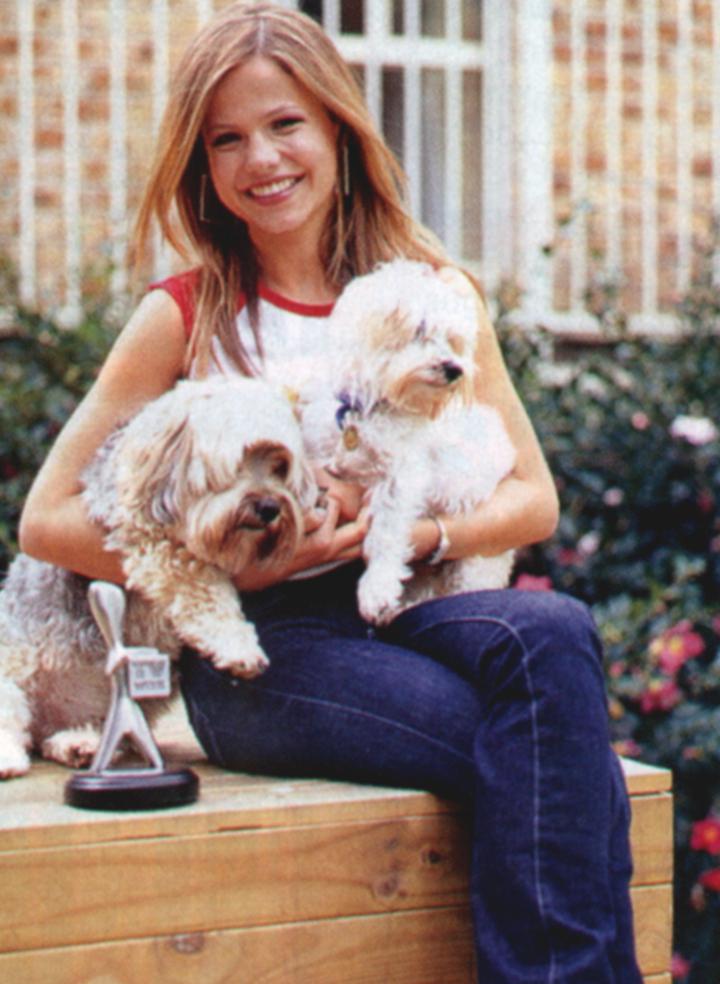 You're obviously a close family and it's a big home. So you're in no rush to move out?
Tammin: Mum and I are amazingly close. I'd be happy if they'd renovate the garage and I could live there - that's about far away enough.
Julie: I'd love it if Tammin stayed here forever! She's so good to have around. I enjoy watching her career develop. We enjoy doing a lot of things together as a family, like going out for meals together and travelling. Tammin and I often sing together at the piano.
Your room's very neat. What's in here?
Tammin: The usual - clothes, my scripts, my collection of VW cars and Candy, the stuffed South African dog I've had since I was four. I cuddle it every night.
Speaking of cuddling, do you have a boyfriend?
Tammin: Not at the moment. I'm single, but investigating!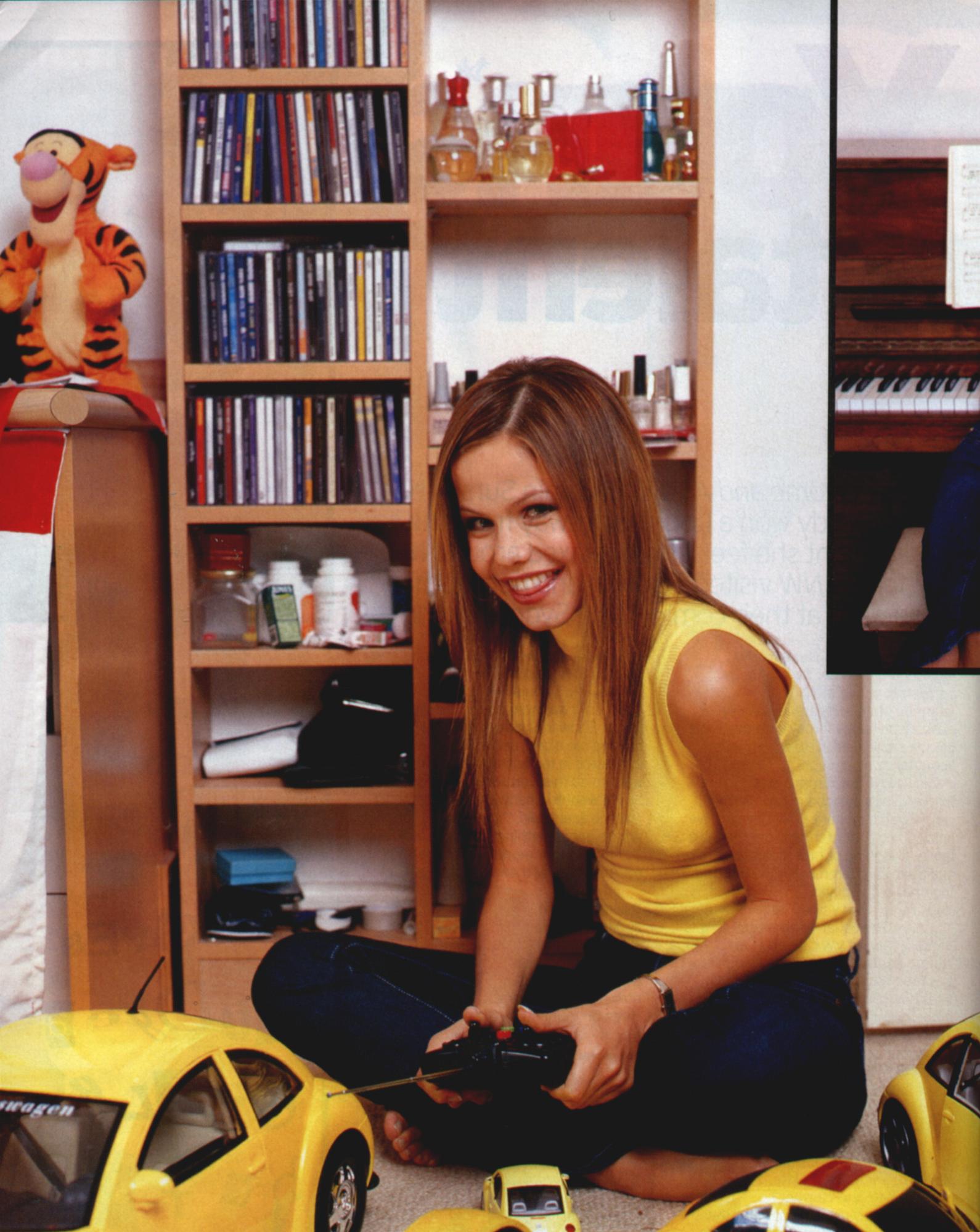 When did you move to Australia from South Africa?
Julie: Thirteen years ago when Tammin was four. We were living in Johannesburg, but my husband and I wanted a better future for our three children.
And when you were little, were you already a performer?
Tammin: Yes, I used to put on all these shows and make Mum and Dad watch me. Later, I started studying dance, singing and speech and drama. I always loved performing.
Julie: People say to Tammin, " You're so lucky ", but she's actually put in a hell of a lot of work and years and years of training to have come this far.
So how did you get your big break?
Tammin: I was actually at the Royal Easter Show in Sydney and someone handed me a card and asked if I was interested in modelling. Mum said, " If you want to do this, you should do it properly ". So we went to Chadwick [ Management ] and the agent said, " You're a bit short but you've got something ", and signed me up.
Julie: And four months later she had the role on Home and Away.
Tammin: It was the second role I'd auditioned for on the show. As I'd missed out the first time, I didn't get too excited until they'd called me back three times. My first day at work, I was incredibly nervous but everyone made me feel at home very quickly.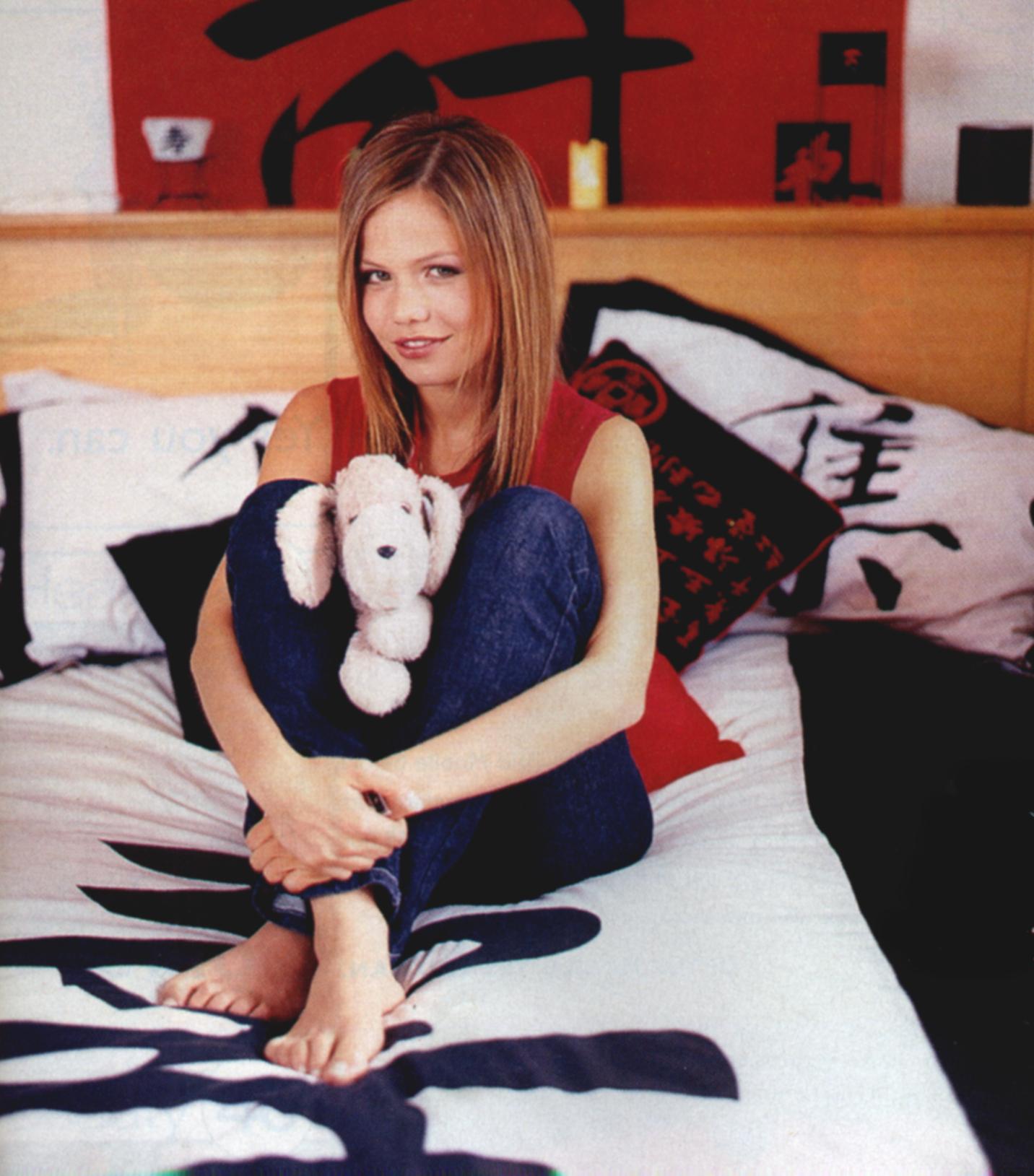 Is it good fun?
Tammin: I love going to work. Sometimes I'm up at four, I'm looking forward to it so much. It's quite a lot of work, learning all the lines and so forth but luckily I've got a photographic memory!
Did being on the show mean you had to leave school?
Tammin: Yes, unfortunately, so I started doing a distance education programme. I actually love studying history. Dad and I do it together. Then we plan our holidays to see somewhere we've studied. So far we've visited Pearl Harbour in Hawaii and the beaches of Normandy in France. Next, we'll probably go to Japan.
How has Home and Away changed you?
Tammin: I've grown up so much, working on the show. I'd never even caught a taxi on my own until a couple of years ago - Mum had always driven me everywhere. Something else has changed, too. Now, sometimes, people will phone me, wanting to catch up. And I think, " Hold on, you never used to like being around me at school. Why now?"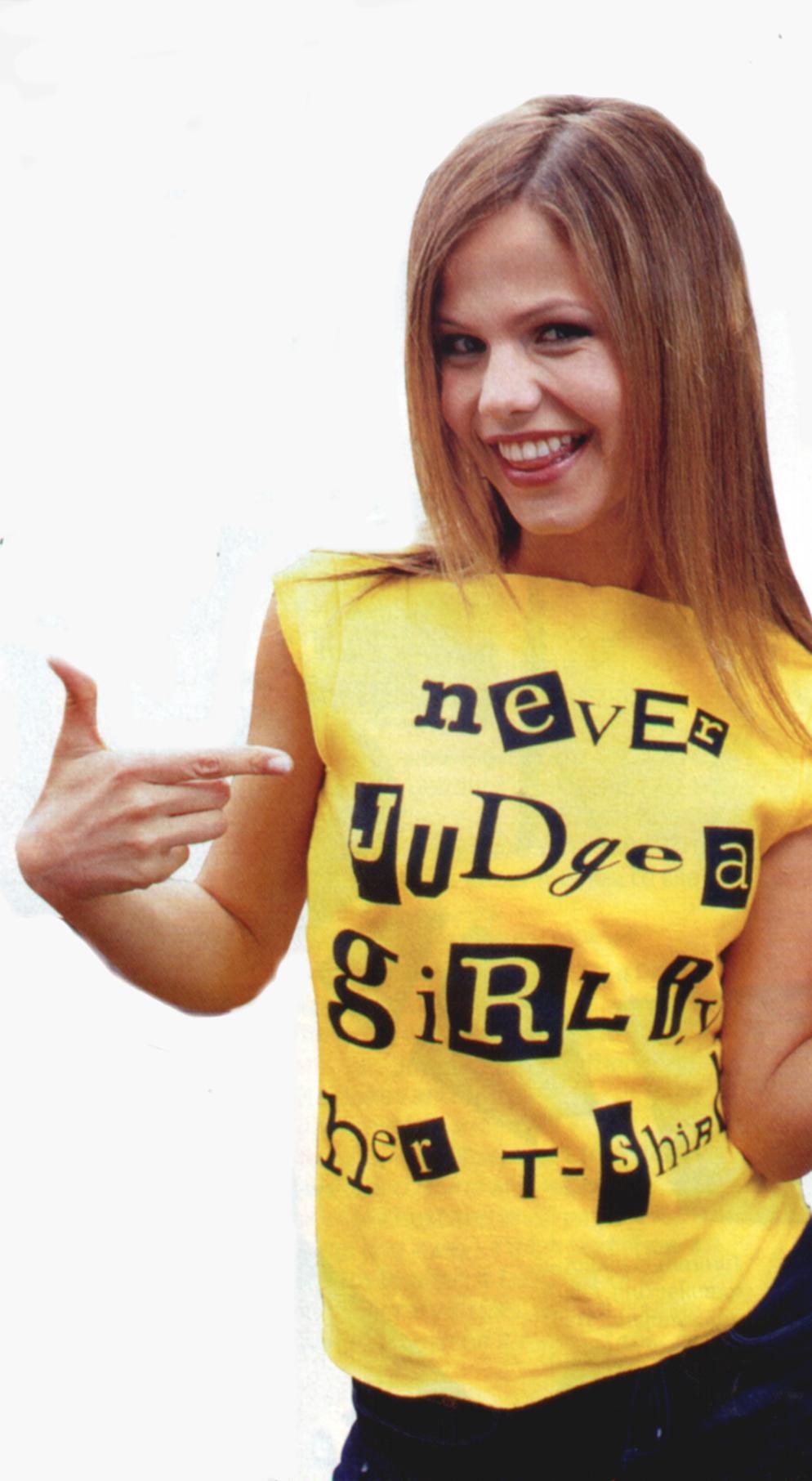 How different are you to your on-screen character, Dani Sutherland?
Tammin: I don't have her temper. I do speak my mind but not in her manner. And I don't wear dog collars and skirts as short as Dani's.
Julie, where were you when Tammin won her logie?
Julie: Her father and I were in our tracksuits, watching the ceremony in our hotel room. When they announced Tammin had won, it was the most exciting thing ever. We were doing headstands for joy.
Tammin: Mum was in tears! The day of the Logies, I felt so sick with nerves. People were lifting me up saying, " You'll win ", and I felt this huge pressure. I vaguely remember thanking my parents, " my happiness, my strength, my wisdom and my diehard fans ".
What do you do in your spare time?
Tammin: I try to keep up with my friends. They'll drop over and visit me a lot, when there's time.
And when you're alone at home?
Tammin: I'm quite creative. I paint and I love making up books with photos and quotes and drawings in them, about my life. To keep fit, I'll go running or rollerblading or go to the gym. Around here, there are some beautiful places to exercise with the dogs.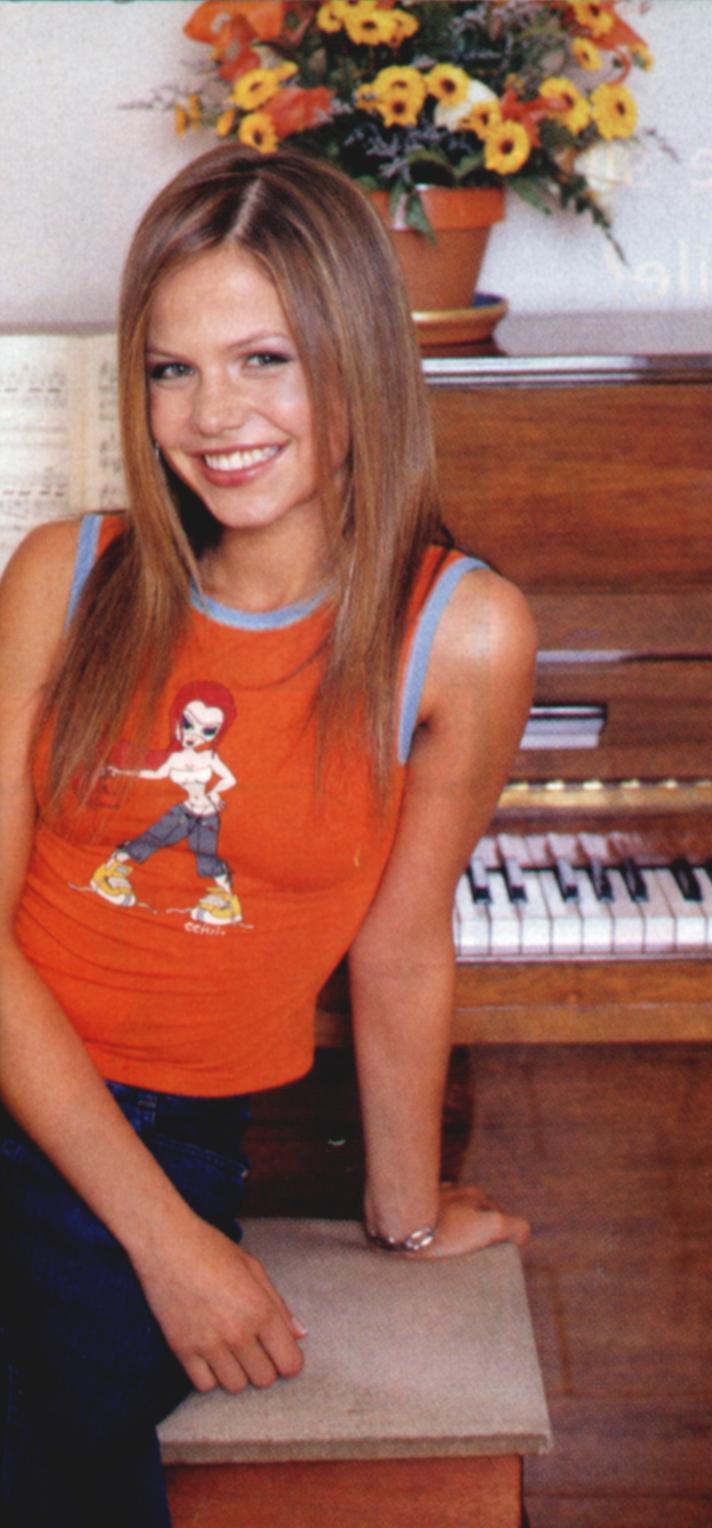 Where do you see yourself in 20 years time?
Tammin: I would love to do movies. My dream is to get out in the world and get more experience, in TV, theatre and films. And I know Hollywood's the place to go if you're serious about movies. I'd like to go there eventually.
What's your favourite movie?
Tammin: Romeo & Juliet. I'm a big Baz Luhrmann fan.
Who are your favourite actors?
Tammin: Julia Roberts, Catherine Zeta-Jones and Brad Pitt.
Do you watch much TV?
Tammin: Very little, apart from the news... and Home and Away.
Julie: My husband and I never miss it [ Home and Away ]. I think that show's got a lot to offer; it tackles a lot of contemporary issues. And of course having Tammin on it makes it special.